Recent News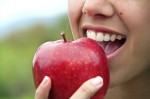 February 12, 2015
host
Uncategorized
Teeth in One Visit is gaining popularity among both patients and professionals across the nation. The procedure involves removing your hopeless, broken, decayed, and maligned teeth,and replacing them with new dental implants and a temporary bridge. All of this can be achieved the same day in most cases.
Testimonials
Her expertise, genuine friendliness and compassion guarantee that I will seek her services in the future.
Smile Gallery
Smile, you are in good hands. Take a look at "before and after" photographs of actual patients treated by Dr. Brownfield.