Recent News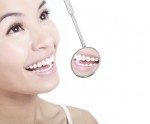 November 8, 2015
host
Uncategorized
If the length of time in braces is holding you back from treatment, Wilckodontics may be for you. Using a combination of periodontal oral surgery and traditional orthodontics, you can get the beautiful, straight smile you've always wanted sooner than you ever thought possible.
Testimonials
Her expertise, genuine friendliness and compassion guarantee that I will seek her services in the future.
Smile Gallery
Smile, you are in good hands. Take a look at "before and after" photographs of actual patients treated by Dr. Brownfield.