Teeth in One Visit is gaining popularity among both patients and professionals across the nation. The procedure involves removing your hopeless, broken, decayed, and maligned teeth,and replacing them with new dental implants and a temporary bridge. All of this can be achieved the same day in most cases.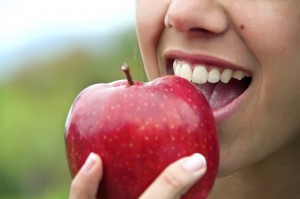 Advantages of Teeth in One Visit Dental Implants
Receive fixed teeth within hours
No need to use dentures or a prosthesis anymore
Improved look and and self esteem
Increased bite strength (chew with confidence when out to eat with family and friends)
How do I know if I'm a good candidate for Teeth in One Visit?
Prior to the procedure we will schedule the proper diagnostic work up to ensure you're a great candidate. Our state-of-the-art facility with in office CT scan allows us to scan and create a 3D advanced image of your jaw. With the CT scan we can pinpoint where your implants should be placed and whether or not you qualify for Teeth in One Visit.
Dr Brownfield is happy to show you how you can leave her office today with brand new teeth and a brand new smile! Dr Brownfield is extremely experienced with teeth in one visit and you can rest assured you'll be receiving the best care available. Come in today today and learn how you can improve your smile and your teeth in just 12 hours. Contact us today for a consultation.