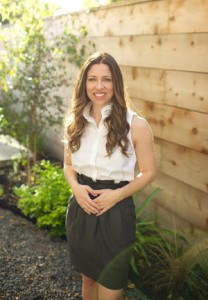 Dr. Lauren Brownfield offers her clientele a wide range of treatment options, from periodontics and implants, to aesthetic smile design, taking pride in always providing the highest quality of care. Her practice philosophy is "to maintain and create healthy as well as beautiful smiles for her patients in a welcoming and compassionate environment". Dr. Brownfield is dedicated to continually expanding her clinical skills and equipping her office with state-of-the-art technology. She utilizes a piezoelectric surgical unit, and is certified in both oral and IV sedation, in the interest of patient comfort. She and her staff are very excited to be serving the greater-Houston community.
A native of the Houston area, Dr. Brownfield, completed her undergraduate work at The University of Texas at Austin with Honors. Following her undergraduate studies, she attended The University of Texas Health Science Center Dental Branch at Houston, where she received the Department of Prosthodontics Outstanding Achievement Award, was selected to participate in the DBEC Undergraduate Clinical Specialty Clerkship in Periodontics, and was awarded the degree of Doctor of Dental Surgery. She then completed a three-year residency program in Periodontics and Implantology at UTHSC Dental Branch at Houston, where she received a Certificate in Periodontics and Conscious Sedation and a Master of Science degree.
Dr. Brownfield is Board Certified, holding the prestigious title of Diplomate of the American Board of Periodontology, a recognized specialty of the American Dental Association.
She enjoys volunteering her time and dental skills to the underserved populations in Texas and abroad, in addition to serving as a faculty lecturer for the Department of Graduate Periodontics at the UTHSC Dental Branch. Dr. Brownfield also takes pleasure in clinical research, with experience in studies evaluating ridge preservation, bone healing, and implants. She recently presented at the American Academy of Periodontology's (AAP) annual meeting in Hawaii and was selected as a finalist for the John F. Prichard Prize where she will present at the Southwest Society of Periodontists winter meeting in Dallas.
Dr. Brownfield's is an active member of the Greater Houston Dental Society (GHDS), Texas Dental Association (TDA), American Dental Association (ADA), Greater Houston Society of Periodontists (GHSP), Southwest Society of Periodontists (SWSP), American Academy of Periodontology (AAP). She is a Diplomate of the American Board of Periodontology (ABP) and is an active member of the Academy of Osseointegration (AO), where she also serves on the Young Clinicians Committee and will soon be published in the newsletter. In her free time, she enjoys spending time with her husband, friends and family, as well as traveling, and training for the Houston Half Marathon.
Publications
H Texas
Journal of Periodontology
Ridge Preservation With or Without an Osteoinductive Allograft.